See our production video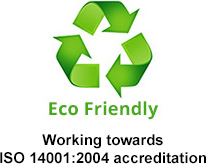 We at Flooring Tubes pride ourselves in using the finest quality boards to meet our customer's requirements and look at each and every specification to devise a bespoke solution to suit their individual needs.
We also have standard products for both flooring and vinyl which are manufactured in various wall thicknesses, board types and finishes.
Standard carpet cores tend to be 4.05m & 5.05m to accommodate both 4m & 5m wide carpets but other sizes are also available, regarding vinyl the sizes vary from 2m, 3m, 4m to 5m and the wall thickness tends to be greater to accommodate the product but once again any tube can be specifically designed to suit any customer's requirements not only in terms of quality but also price.
We follow quality assurance procedures and carry out stringent tests to ensure that we are constantly making a quality product. It has never been more important to us to ensure that we produce a perfect tube each and every time and that our customers never experience a tube failure with our products.
We are currently working towards ISO 9001:2008 accreditation.